Best Survey Apps for 2020
Surveys are one of the best and easiest ways to make money online.
However, it can be inconvenient to be constantly logging onto survey websites online to complete their questionnaires especially if youre a member of multiple different websites.
Thats why survey apps are so great. You can download as many as you want and get sent notifications as soon as a new survey is released, so as soon as you have time, you can complete surveys on the go. This is ideal for whenever you have a spare moment, such as waiting in a line or for the bus to arrive.
Choose a few that stand out to you as being interesting and try them out.
34 Best Survey Apps
1. SurveyJunkie
One of the biggest and most popular survey apps out there is SurveyJunkie. They claim that you can become an influencer by answering their questions, which are focused on consumers opinions about brands and products.
You cant redeem your points for cash straight away theres a minimum threshold of $10 but it shouldnt take you too long to reach that point. Each point is equal to a cent and most surveys give 10-200 points; that means you can earn up to $2 per survey. You can earn even more points by referring your friends and family.
A great thing about SurveyJunkie is that you earn points for every survey you complete even if you dont actually meet the criteria they were looking for. Many surveys will refuse to give you any reward if you dont qualify much to the frustration of survey users.
Sound like a good deal to you? Learn more by reading our full Survey Junkie Review.
Price: FREE Survey Junkie is the most reputable online survey company and an easy way to make some extra money in your free time. Earn Cash Now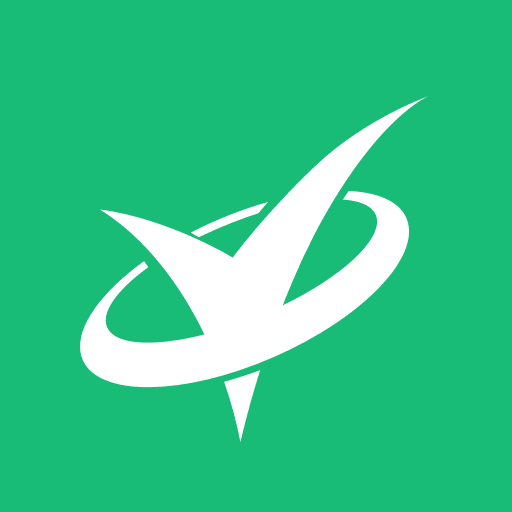 2. Swagbucks
Another huge name when it comes to survey apps is Swagbucks. It mostly operates as a website and browser plug-in, but theres also an app you can use.
There are always lots of surveys available, but you may fill in the first few questions only to be told youre not eligible and wont earn anything this can be slightly frustrating, but youll adjust to the process over time.
You can earn Swagbucks through a wide range of other activities, too. It could be something as simple as signing up to a newsletter or fulfilling an offer, but more common ways include playing games or watching videos.
Theres a $5 sign-up bonus as long as you earn enough points within your first few months on the site, and its possible to start cashing out as soon as you reach $3. You can earn a percentage of what anyone you refer earns, too. So far Swagbucks has paid out over $241 million, so why not take your share?
Learn more by reading our Swagbucks Review.
Price: FREE Swagbucks is a legit money-making app where you can make money taking surveys, watching videos, and more. Claim Your $5 Welcome Bonus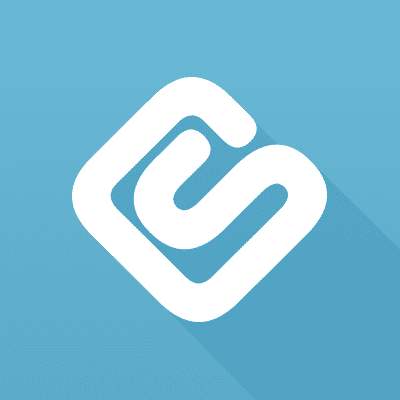 3. InboxDollars
Another site that gives you a bonus just for signing up is InboxDollars It also happens to be one of the biggest surveys apps out there theyve currently paid out over $56 million to their users.
Most surveys pay between $0.50 and $5.00 depending on their length, although there are a few that pay $10 or more.
Although the focus is surveys, you can earn money from completing other activities too, like watching videos or playing games. You can even use the app to print off coupons or get cashback.
Once you have enough points, you can receive your payment through either Visa or gift cards.
Learn more by reading our InboxDollars Review.
Price: FREE With InboxDollars, you take paid surveys, earn cash, it's that simple! Claim Your $5 Welcome Bonus
4. i-Say
When it comes to the i-Say app, speed is key. Youll be sent an instant notification when a survey opens up, and its up to you to join before they meet their participant cap.
Some surveys are based around testing products, which could mean you get some freebies. However, even though you can download the app to your phone, some surveys need to be completed on a computer or laptop.
The amount youll earn tends to be quite small just a few dollars each time or even less but thats not bad for a quick survey, and the numbers can add up quickly. Once you get up to the $5 threshold, you can withdraw the money to PayPal or to claim a gift card.
Learn more, read our i-Say Review.
Price: FREE Want to know when the latest surveys come out? Look no further, with i-Say you will be sent a notification instantly when a new survey opens up so you can join before the limit is met! Start Earning Extra Cash Today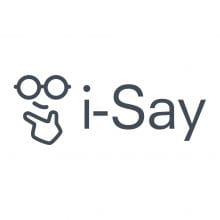 5. Pinecone Research
Pinecone Research isnt very popular as an app it only has a handful of reviews on the Apple store. Thats because most people prefer to use it on the computer, but its still possible to use the app if you prefer.
Some surveys involve product testing, so you may get to receive some freebies.
Although you cant technically cash out instantly, the minimum cash-out option is just $1, which is far lower than most other similar sites.
Learn more, read our Pinecone Research Review.
Price: FREE Pinecone Research can be used on your mobile app, or as many prefer, on desktop and one cool fact, some surveys include product testing, so you could score some freebies! Start Earning Cash Today
6. MyPoints
Another app that merges many features and activities together is MyPoints. Its big selling point is the cashback benefits you can claim up to 40% back at many retailers. However, you can earn by completing surveys and even watching video clips.
A big benefit is the $10 welcome bonus, which youll receive as long as you spend $20 or more through the MyPoints shopping portal within a month this shouldnt be too difficult since all you need to do is buy something online.
Learn more, read our MyPoints Review.
Price: FREE MyPoints pays you when you shop online at your favorite retailers and delivers the rewards through free gift cards. Get Your FREE $10 with MyPoints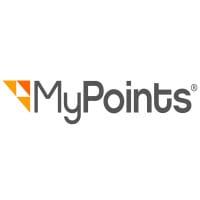 7. Shopkick
Shopkick isnt technically a survey site, but you will be asked questions based on your shopping activities.
Whenever you go shopping, Shopkick will give you points for walking into the store, scanning barcodes, and answering questions about your trip. This makes for a slightly more interactive and interesting experience than some other apps.
You can also earn points by watching videos, reviewing products on online stores, and taking more conventional surveys.
Although Shopkick doesnt pay in cash, they do give out gift cards for major retailers like Amazon and Target.
Price: FREE Download the Shopkick app now and start earning points, or what they like to call, kicks while shopping in-store or online or just by watching videos! Download Shopkick Now
8. Vindale Research
Vindale Research is one of the oldest survey sites on the web, and offers some very respectable rates for completing surveys: most pay between $1 and $5 each. You can sometimes take part in product testing gigs too, which generally bring in $5 each or more.
There are sometimes sign-up bonuses for joining Vindale Research too, but theyre quite minimal youre unlikely to get much more than $1.
Learn more, read our Vindale Research Review.
Price: FREE Vindale Research is a legit company with multiple opportunities to earn money including taking surveys. Learn More
9. National Consumer Panel (Nielson)
The National Consumer Panel is a venture led by two different consumer insights researchers, Nielson and the IRi. Once you register with them, you can earn simply by letting the company monitor your daily internet habits on various devices, as well as by answering questions.
$10,000 is given away to users each month, so theres plenty to go around theres also a sweepstake to help you earn even more. Unfortunately, theres no option to earn cash all rewards are in the form of gifts.
You can also use the app for cashback by scanning barcodes of items youve bought as long as you give information about the shop you bought it from and how much the item cost. There are also special studies that give the opportunity to earn more.
10. Surveys on the Go
Unlike most survey apps, Surveys On The Go doesnt have a website app version as the name suggests, the concept is based around completing polls whilst youre on the go.
Most users receive an invite to complete a survey a couple of times a week, and youll get some choice over which type of survey you do. You can opt in or out of the following categories:
Business
Politics
Entertainment
News
Sports
Media and technology
As well as being able to choose between topics, you can also choose between video or audio surveys. Video surveys are the more lucrative option.
The minimum threshold to redeem your points is $10, and you can receive your earnings in the form of a PayPal transfer, a Virtual Visa account payment, or a gift card for Amazon or Starbucks.
11. QuickThoughts
QuickThoughts is a slightly smaller app than some others on this list, but that doesnt mean you should dismiss it. Its a solid app that allows you to complete up to five surveys a day, plus some location-dependent activities you can make money from.
However, you cant earn money instantly; youll need to build up a balance of $10 first. This can then be redeemed for either Amazon or iTunes gift cards.
12. Google Opinion Rewards
Did you know that Google has its very own survey app, called Google Opinion Rewards? There are two ways to earn points: through surveys and through audience measurement.
The audience measurement aspect involves earning rewards for sharing your TV usage; something that not many other sites offer. Youll need to connect a few products with your television to make this possible, but theyre all provided by Google.
You can receive rewards in the form of either Google Play credit or PayPal balance for surveys, and gift cards for audience measurement.
13. Qmee
Qmee is a surveys site focused on market research for brands. Its ultimately a shopping companion you can install on your browser.
Youll earn by browsing the web and by answering questions plus, as you search, youll be updated on the best coupons and discounts available on the web.
As well as receiving money-saving coupons, youll earn real cash for your time. The best part is that you can receive the rewards almost instantly; you can withdraw your piggybank whenever you like and theyll appear within your PayPal account straightaway.
14. Panel App
Panel App is a place to earn money by taking surveys and even simply going about your day and letting the app collect data. Youll earn gift cards and be entered into sweepstakes too.
Theres also the possibility to earn more by referring your friends: you wont get an instant bonus when they sign up, but you will get a percentage of their earnings, which can work out even better.
15. Zap Surveys
Zap boasts instant payouts and daily surveys, plus a guaranteed $6.25 for the first questionnaire you complete. Thats certainly something worth writing home about.
Once you get beyond that first survey, you might find the payouts to be variable and confusing theres a huge variety in what youll be paid, ranging from a few cents right up to a three-digit dollar number. However, the best-paying surveys are hard to qualify for as they tend to have extremely specific eligibility requirements.
Even better, every time a survey is completed, Zap make a donation to child starvation charities. The only downside is that the minimum threshold to cash-out is $25; it might take you a while to get there.
16. iPoll
Most iPoll surveys are centered around the places you go and the services you could use. There are also tasks that involve visiting shops, taking pictures, and testing products all of them are known as missions.
Its possible to withdraw your money once you get to $25, and this shouldnt take too long since many users report making $50 or more a month. You can redeem your points for PayPal, gift cards, or airline credits.
17. Toluna
Toluna is another surveys app based around the theme of brands; they boast you can use the surveys as a chance to let your opinion be known and influence companies.
Theres the chance to participate in daily lotteries through the app too this gives the chance to win a million points (around $300). It also has a social side; various members report they enjoy the community.
You can receive your balance as a PayPal transfer or a gift card. Be careful not to leave your points building up too much though; theyll expire after earning them.
18. YouGov
It can get slightly tiresome to be completing lots of surveys centered around market research for brands and companies, so YouGov offers a fresh approach most of its surveys are on more topical issues, like politics. There are still some questions about brands or television habits though.
The major drawback of YouGov is that it has a high threshold for withdrawing your points ($50) and doesnt release surveys as often as some other sites too youre unlikely to get sent more than a few a week. This means it might take six months or longer to claim your money. Of course, with such a long withdrawal process, points dont expire.
19. Panel Station
Panel Station is one of the apps that offers the least surveys often there are just a couple a week. But dont dismiss it completely, because youll at least be able to cash out quickly: some surveys will give you 5,000 points and you can redeem rewards once you reach 3,000 points.
There are also sweepstakes and monthly prize draws, although youll have to give up some of your points to enter.
However, be aware that Panel Station doesnt fare particularly well when it comes to reviews: they have a rating of 3.3 on the GooglePlay store and just 2.2 on the Apple Store.
20. LifePoints
Claiming to reward people for simply living their life is the survey app LifePoints. This might not be strictly true unless your typical daily routine involves product testing and polls; nevertheless, its a great way to make some money for doing very little.
You can participate in their activities either through the app or your desktop, and its open to people from all countries.
Youll get given ten points for free when you sign up; this isnt as much as many other sites, but its better than nothing.
21. Harris Poll
When it comes to online polls, Harris Poll is one of the original sites offering this service; dont be put off by the slightly outdated website. Lots of the surveys relate to politics and global issues so are often featured within news outlets, so it can be satisfying to read about a poll youve been able to take part in.
Its not available for Apple users currently, theres only an Android app. Nonetheless, if you have an iPhone you could still give it a go by using the website on your computer instead.
Harris points can be redeemed for gift cards rather than cash.
22. Jobs2Shop
There are a few different ways to earn points on Jobs2Shop: taking surveys; completing offers; mystery shopping, and games. You can also get a $5 bonus every time you refer a friend and save further money through cashback credit plus theres a $5 bonus just for signing up.
Mystery shopping involves going into a shop with a list of tasks to complete and then reporting on your experience to help the shop improve its service. Because this is more difficult and complicated than a standard survey, theres the chance to earn more money and it can also be quite fun.
As with many similar sites, the withdrawal threshold is $25.
23. Grab Points
There are four primary ways to grab your points on Grab Points: watching TV; completing surveys; completing offers, and downloading apps.
Further points can be earned by referring your friends this could be up to 250 points (or $0.25) but varies depending on the country theyre from.
You can then receive your points in the form of a PayPal transfer or a gift card. The threshold for PayPal is $3, whilst you need to go up to at least $5 before you can receive a gift card.
24. Mindswarms
If youre prepared to take a survey in the form of a video in order to make some more money, then Mindswarms could be right up your street.
Mindswams believe that video recordings capture more authentic opinions than survey answers do. If youve ever ticked random boxes on a poll for the sake of finishing it as soon as possible (because, lets face it, who hasnt) then you can probably see why.
Dont worry, the videos youll have to make arent too long most are under a minute. In return for such a short clip, you could receive $10 to $50 and have it deposited straight to your PayPal account.
25. UserTesting
UserTesting also asks for video responses, but their overall model is very different. Instead of shooting small videos to give your opinion about a brand or product, youll have to film a video of you testing a website in response to an example scenario (such as find the address of this shop). These videos often work out being around twenty minutes long.
Despite the longer length, you wont be paid more money for testing websites. Youll generally earn $10 per test, which isnt particularly impressive but still more than almost all written surveys.
Its also a good compromise for anyone who feels uncomfortable about showing their face and selling the information to brands.
26. BzzAgent
BzzAgent offers some further variety amongst the array of written and video survey companies: their questionnaires are all centered around testing products. Some other survey companies include product trials within their offerings, but BzzAgent is slightly different as its solely dedicated to this.
If you get selected, youll be a product and be asked to provide honest feedback. As well as getting the product for free, youll be given points that can later be used towards gift cards or cash.
However, the application process is slightly more complicated than more standard survey apps. Youll have to complete a few questionnaires and submit an application including your social media accounts before you get sent any products.
27. Apperwall
Apperwall is also an app dedicated to product testing, but it only covers one specific niche: app reviews.
Youll need to download an app to your phone and use it for at least a brief period, then write your review. If the review passes the standards, you can withdraw the money to PayPal straightaway.
28. EasyShift
Remember mystery shopping? Heres another app that pays you to be a curious customer. With EasyShift, most of the tasks youll have to complete in stores are extremely simple usually, youll only need to takes a few photos then talk about your shopping experience.
Once youve completed your gig, you can expect to receive the payment (via PayPal) within 28 hours. Surprisingly, people in almost all U.S. cities can find work, so dont assume youre excluded just because you dont live in New York or Los Angeles.
29. Prize Rebel
Prize Rebel has paid out more than $9 million dollars since its beginning and is still going strong: thousands of dollars are paid out to users every day. Its a classic survey website which focuses on market research for consumer companies and brands.
Theres a wide variety of ways you can redeem your points, including a direct bank payment and gift cards at hundreds of different retailers.
30. Opinion Outpost
OpinionOutpost carry out research for public bodies like the government as well as businesses. Each survey takes 10-30 minutes and will net you up to $5, which is well paying within the online survey world.
You only need to accrue $5 worth of points before you can withdraw, and you can receive your earnings through PayPal or a gift card.
31. Valued Opinions
Valued Opinions boasts that they pay $5 for every survey completed; although the real amount is likely to be lower, youll never be given less than $1. The questions may be related to brands, marketing, or occasionally the news.
However, you cant earn any cash points are only redeemable for gift cards. You can start redeeming once you have points equivalent to $10.
32. OnePoll
OnePoll puts emphasis on their surveys being interesting and included as part of the news. If youre interested in current affairs and politics, then it could be a good choice for you. Youll also earn $5 just for signing up.
Youll be paid directly by PayPal. However, the bad news is youll need to earn $50 before you can cash out, which makes OnePoll one of the hardest apps to actually make money from.
33. Crowdology
Crowdology is known for working with big brands and television shows, so if youre interested in answering questions related to these topics then it could be the one for you.
It has a fairly good reputation the surveys arent the highest-earning (youll generally make around $0.50) but they are quick (many only takes five minutes). The threshold to withdraw your points is a fairly modest $8, and you can receive your earnings through PayPal.
34. Survey Savvy
Last but not least, SurveySavvy has a wide range of survey topics, from politics to consumer products. Almost all the surveys are less than ten minutes, so even if youre given a survey on a less interesting topic, you wont be stuck with it for long!
You can earn more cash rewards by installing the app on to multiple devices you can make up to $5 per device per month. This is a great way of boosting your points total.
Which paid survey sites are legitimate?
All the survey sites on this list are legitimate.
Being paid for something as trivial as giving your opinion about a brands new advert or a government policy might sound too good to be true, but in reality, this is valuable information.
Many companies and public bodies are willing to pay good money to market research companies to gain more information and data about how the public thinks.
By completing surveys, youre providing this information and deserve to be paid.
What apps pay you instantly?
Its all very well earning points on survey apps, but until you see that money in your bank account (or a gift card balance), it can all seem like its too good to be true.
Some apps force you to wait weeks or even months before you can build enough points to reach the threshold, which is less than ideal if youre in urgent need of some cash.
Luckily, a few apps are the exception to this rule. Mindswarms, Apperwall, and EasyShift are amongst the apps that will pay you immediately.
There are also some companies with a withdrawal threshold so low that youll be able to receive the money almost straightaway for instance, Opinion Outpost has a threshold of just $1.
Can you actually make money doing surveys?
The biggest concern most people have when it comes to making money this way is the fear of being scammed and wasting their time. Whilst completing surveys isnt going to make you rich, its certainly possible to make some money.
Unfortunately, many sites make you start or even complete a survey, before telling you that youre not eligible for any reward since you dont meet the eligibility requirements. Many survey users find they get this message repeatedly on some sites, and it can lead them to believe they company is a scam.
Whilst this might be true sometimes, getting this message doesnt necessarily mean the site isnt legitimate. Many brands that pay survey companies to complete market research for them request data on a specific segment of the population; if your answers in the survey indicate you dont meet the criteria,
So, Are Survey Apps for You?
If youre looking to start an additional income stream but dont have much time on your hands to start a more complex business, then completing surveys could be a great option for you.
Doing surveys is never going to cover the costs of your rent or even your grocery shopping, but it might just let you pay for a few treats without any guilt.
We all have a few extra minutes to spare in the day, so why not trade your half hour scrolling through social media with a half hour completing surveys for money?
The post Best Survey Apps for 2020 appeared first on Millennial Money.